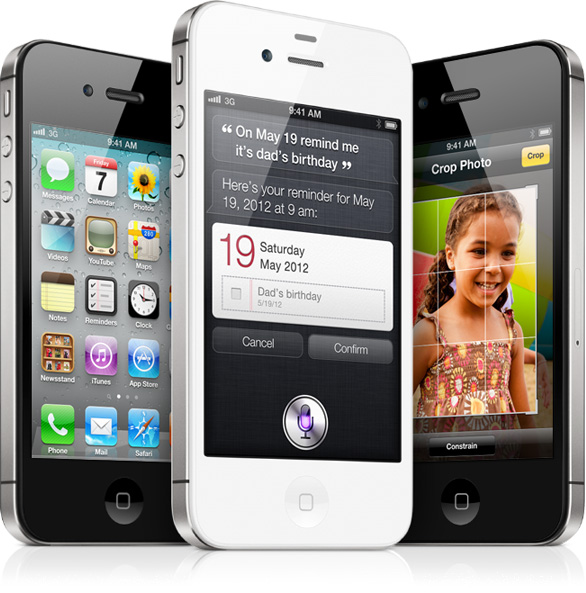 No iPhone 5 announcement in yesterday's Let's Talk iPhone October 4 event, but Apple says it's "picking up where amazing left off." So the rumor's true – it's an iPhone 4 with the internals greatly enhanced, the iPhone 4S features:
Dual-core A5 chip delivers even more power
8MP camera with all-new optics also shoots 1080p HD video
iOS 5 and iCloud
Siri, iPhone 4S does what you ask
Many are saying they'll be skipping this one. Already? I strongly doubt it. Though I'm more excited to get iOS5 for my still beautiful-in-black iPhone 4 this coming October 12.